So a couple of posts back I talked about the Victorian Bushfires and the devastation caused by them... It took a couple of weeks to co-ordinate, but I'm so excited that this weekend I have an awesome bundle hitting the store, of which all proceeds (less 10% store/processing fees) will be donated to the
Red Cross Victorian Bushfire Appeal
.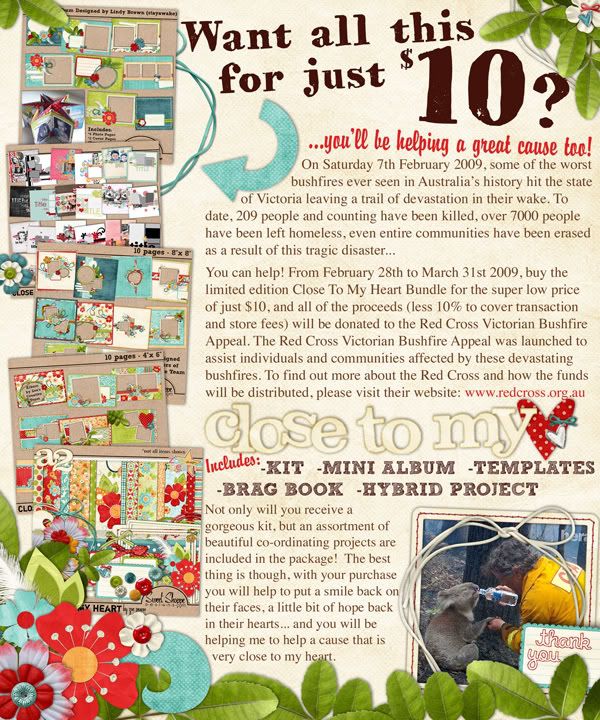 For my Aussie customers, please note that the price is in USD due to the fact that I sell in an American store :) Still a great deal though and you will be helping a very special cause! :D
So here's what you get for your 10 buckaroonies: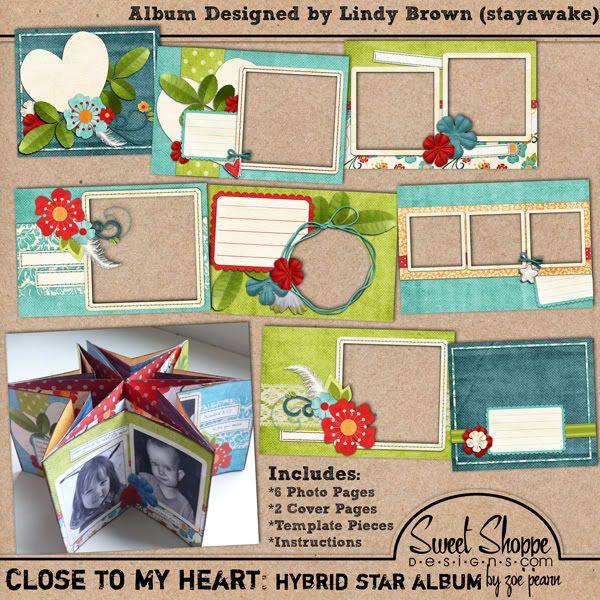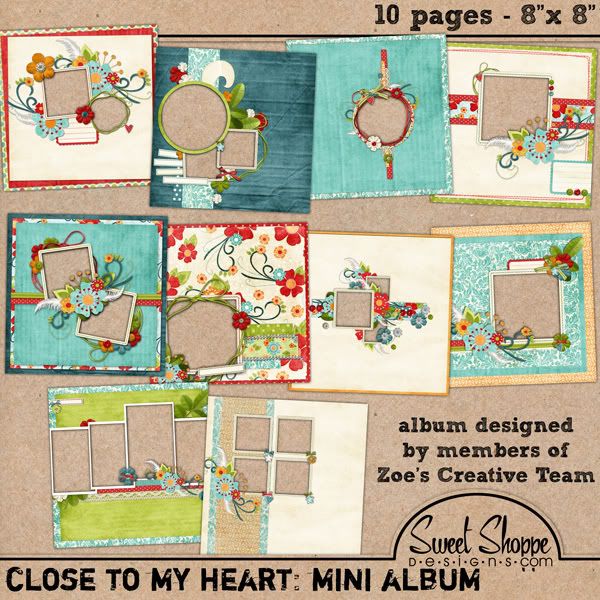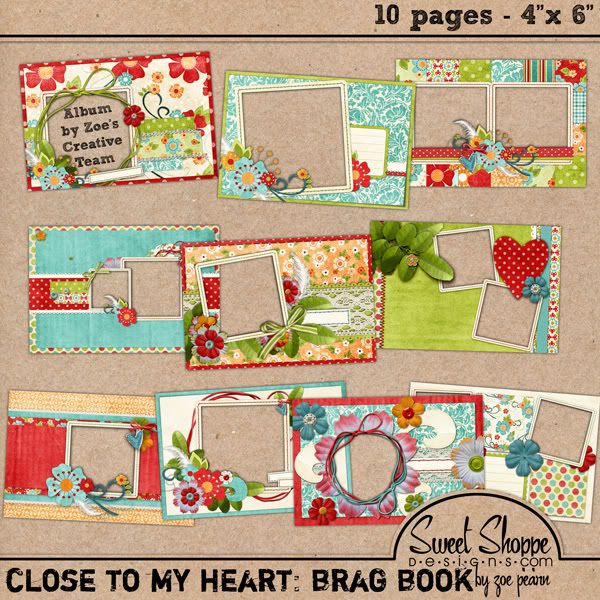 You can pick up the bundle right
HERE
. All of these products are only available in the package... All proceeds from sales between Feb 28th and March 31st 2009 will be donated to the Red Cross. The kit will still be available after these dates, but it will no longer be for fundraising, and the bonus goodies will be retired after these dates. So pick them up now before they're gone for good!!
So here's the deal. After the 31st March, I will tally all the sales from Close To My Heart and convert the USD amount through PayPal into AUD. I will post screenshots of the conversion, the donation, and the sales report on here sometime in the week after the 31st March (as we are paid a couple of days after the last day of the month, then it will take a couple more days for the funds to clear to my bank account so I can make the donation). The Red Cross is advising that there is a 3-4 week delay in issuing receipts for donations due to the huge response they've received, but as soon as I receive my official receipt, I will post it on here as well :)
I've already been so overwhelmed by the response to this package!! It really warms my heart that so many people want to help this worthy cause, even though we are on the other side of the world! And, I can't thank my wonderful CT members enough for donating their time and talent to the cause as well - without them, there is NO WAY I would have been able to make the package so huge and beautiful! Thanks guys!! And thank you from the bottom of my heart to anyone who buys or has already bought this product... I'm sure the amount raised will be beyond my wildest dreams (LOL - it is already and it's only been one day!!), and you can be sure that your purchase will go towards helping these people rebuild their lives...
Okay, I'm off to do something with my Sunday... Not too sure what at this point - LOL! I went to my girlfriend Emma's house yesterday afternoon and what was meant to be a "couple of drinks" turned into quite a few - LOL! I don't drink much these days, so I tell you it's taking a lot longer for me to recover today than it did 5 years ago - LOL! Plus I was only one day out of having a really bad stomach bug, LOL, so that hasn't helped either... Ugh! I had a really great time though, and it really helped cheer me up after the couple of weeks I've had... so yeah. Gonna go and try to relax for the next couple of hours while Joshy has his sleep :)
Have a great weekend!!